As iron sharpens iron, so one man sharpens another.
Focus is a specific group for young adults up to age 21. As a 20 year old myself, I
understand the stress of trying to figure out what to do with my life. It is hard to know what to do,
when to do it, and sometimes getting opinions from everyone else around you is overwhelming.
But God has us in the palm of His hand. He has the plan, and the steps we need to take to get
where we need to go. Focus is for fellowship, and community. To build strong relationships with
other Christ center men and women who are also trying to figure life out. It is a way for all of us
to know that no one is going through it alone while also digging deeper into who Christ is and how
He is with us every step of the way. God never wanted us to walk through life alone, He desires
for us community that will build us in relationship with Him. With community comes
encouragement and hope when it feels like there is none.
Focus group has a goal to do just that!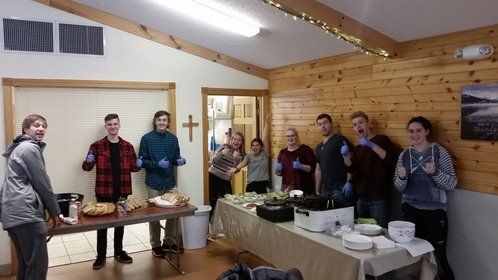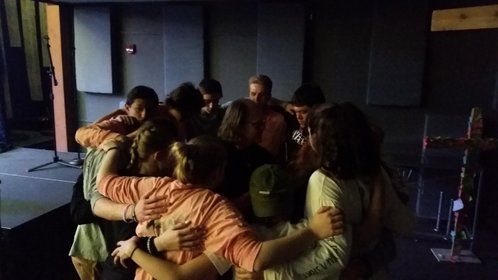 Hi! My name is Jasmine Vandertuin. I have been called to the Youth and Focus groups here at The Church in The Pines. The Lord has put it on my heart to help these precious people because I understand how hard life can be, how stressful things can get and the lies that the enemy tries to get us to believe. I want to spread His love, hope, and freedom into these young hearts so that when troubles come they remember who they are and WHOSE they are. Identity is something everyone is searching for, and to know that your identity is found in the One who created the universe takes a weight off of your shoulders. My hope and prayer is that through these 2 groups, there will be unity, confidence, and most importantly love built into each person's life. Once they understand whom their identity is found in and the love Christ has for them, there is nothing that can stand in their way!
Every Sunday night, Focus group is held for young adults to have fellowship with one another. It is a wonderful way to get connected with other Christ center men & women and be reminded of Christ's love for us as we go through changes in our lives.
If you are within the age to join the focus group
Please contact leader Jasmine Vandertuin
Thank you and God bless you!